Hurricane Warnings posted for Florida
Hurricane Warnings are now in effect for the southeast coast of Florida.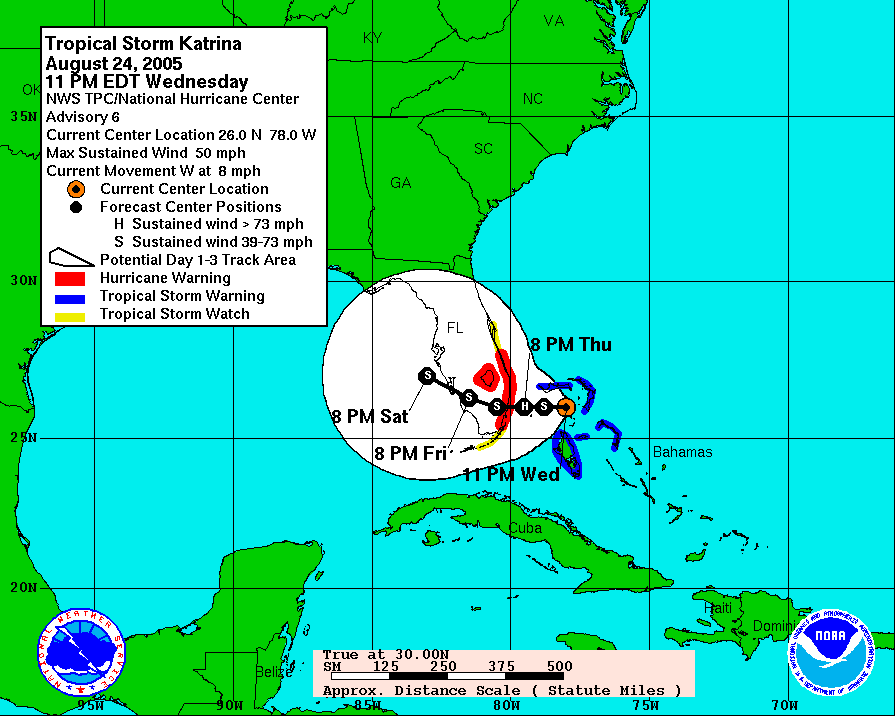 While Katrina is not expected to be a major hurricane, those in it paths should pay attention to her development. The computer models do not have a very good handle on Katrina, as you can see below.
Katrina is still in her formative stages as a tropical storm with maximum sustained winds of 50 mph and a central pressure of 1001 mb. Katrina is moving very slowly towards the west at 8 mph. Steering current in the area are very weak. Katrina is expected to continue to steadily strengthen before landfall. Upon moving into the Gulf of Mexico, if she really does, Katrina will likely make a second Florida landfall in the panhandle. Good luck!